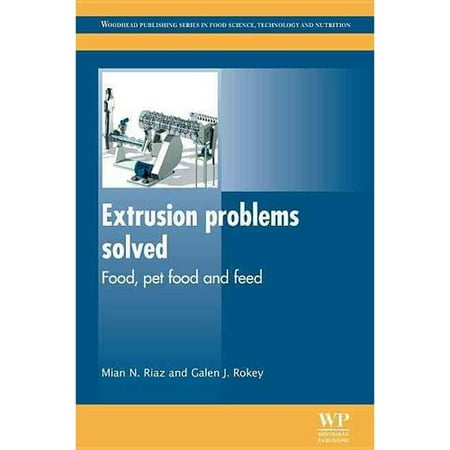 Extrusion is widely used for the preparation of a variety of foodstuffs including breakfast cereals, snack food and pasta, as well as pet food and animal and aquaculture feed. Extrusion problems solved provides responses to more than 300 frequently asked questions about the process of food extrusion and the techniques and equipment involved, in a practical question-and-answer format. The book is divided into twelve chapters for ease of reference: the opening chapters concentrate on introductory queries and on different components of an extruder system, followed by two chapters that help the reader select the correct type of extruder for a product. Chapters five and six discuss the impact of factors such as protein content and particle size on the extrusion process, while the use of pre-conditioners is discussed in chapter seven. The latter part of the book discusses specific types of extruder and die and knife assemblies, followed by a chapter on issues relating to drying extruded food products. The final chapter offers practical guidelines and rules of thumb for the most common issues relating to food and feed extrusion. Written by two leading experts in the field, Extrusion problems solved is an essential reference source and troubleshooting guide for professionals working in food, pet food and feed extrusion. It will also be a valuable training resource for students of extrusion.
$230.00
Related Products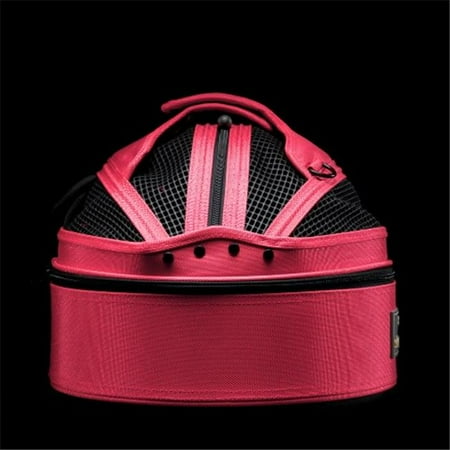 $157.24
The Sleepypod is more than a pet bed, more than a carrier or car seat: it;s a lifestyle. It;s your pet;s personal space, designed to fit his/her individual needs. Sleepypod pampers your 7 pound or smaller pet in luxurious ultra-plush and foam, providing comfort and security. The beauty of the Sleepypod is its versatility. A dog that needs to be aware of her surroundings at all times can be just as easily accommodated as the cat who likes his privacy. The secret is in the adjustable dome top. Removing the top altogether will give your pet the easy access of a standard pet bed, but as needs change, so will the options. In times of fear or stress the dome can be opened or closed by unzipping the center zipper and adjusting the sides. The bed is designed so that your pet can spread out in the way that is most natural for his or her sleeping style. The round shape will contour around your pet;s body providing yet another layer of coziness. Because your pet will already be living in the Sleepypod, traveling will become much easier and less stressful for everyone. To safely transport your pet in the car, simply wrap the seat belt around the base of the Sleepypod and pull the shoulder belt through the top handle. The Sleepypod is designed for road trips and is not certified for use on commercial air planes. The Sleepypod Mini can be used both in the car and will easily fits under the seat on commercial airplanes (always check with your airline for their specific restrictions before flying).The black, ultra plush included in every Sleepypod is 100% polyester and is easily maintained with a quick vacuum or a dip in the washing machine: cold water, gentle cycle with like colors. Tumble dry on low. Do not bleach. All other components can be wiped clean with a damp cloth. Mobile pet bed, carrier and car seat, contoured to fit cats up to 17.5 pounds / 8 kg and dog- SKU: SLPO048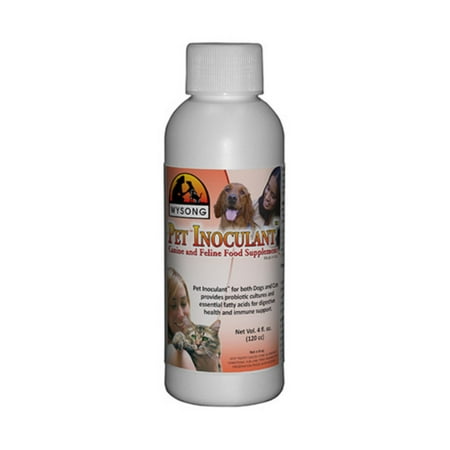 $230.99
Wysong Since 1979 Dr. Wysong's vision of providing truly natural, holistic pet food has been realized through pioneering research and commitment to principle. Wysong views your pet's health as en extremely serious concern and strives to develop state-of-the-art diets through their in-house pet health doctorate professionals. Unlike the typical pet food company, Wysong does not outsource their manufacturing or expertise. For several generations, Wysong products have been fed to thousands of dogs, cats, ferrets, and horses alike, shoring up their health against common diseases and ailments throughout their lives. Wysong provides free pet health information to owners and the most nutritious pet food available to see their wish of the very best health for you and your pet become a reality. They don't call themselves "the thinking person's pet food" for nothing.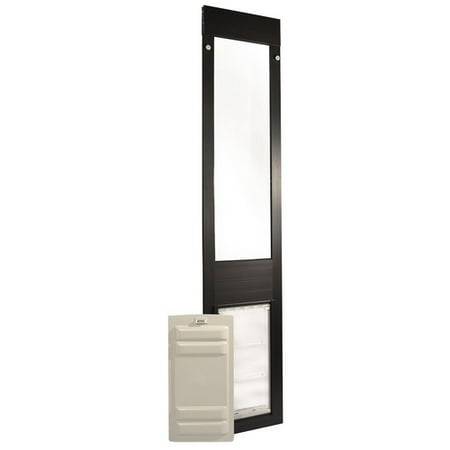 $489.00
EFPD1019FeaturesEnergy efficientDual pane flap with magnetic closureUV resistant flap will not yellowWind resistant flap tested to withstand winds up to 50 mphFlexible and safe flap in temperatures as low as -40f and up to 110fMaterial: Sturdy aluminum frame and LoE glassCountry of Manufacture: United StatesProduct Type: DoorPlacement: PatioPet Category (Small): Cats/DogsPet Category (Medium): DogsPet Category (Large): DogsPet Category (Extra Large): Dogs DimensionsSizes to fit any sliding glass door or sideways sliding window standard range: 74.75"- 77.75"Flap Size SmallOverall Product Weight: 30 lbsFlap /Door Height: 11"Flap/Door Width: 6"Overall Height - Top to Bottom: 74.75"Flap Size MediumOverall Product Weight: 33 lbsFlap /Door Height: 15"Flap/Door Width: 8"Overall Height - Top to Bottom: 75.75"Flap Size LargeOverall Product Weight: 37 lbsOverall Thickness: 1 MillimetersFlap /Door Height: 19"Flap/Door Width: 10"Overall Height - Top to Bottom: 76.75"Flap Size Extra LargeOverall Product Weight: 37 lbsFlap /Door Height: 23"Flap/Door Width: 12"Overall Height - Top to Bottom: 77.75"